Memorial - Thanet

(A.T.S. Remembered)
---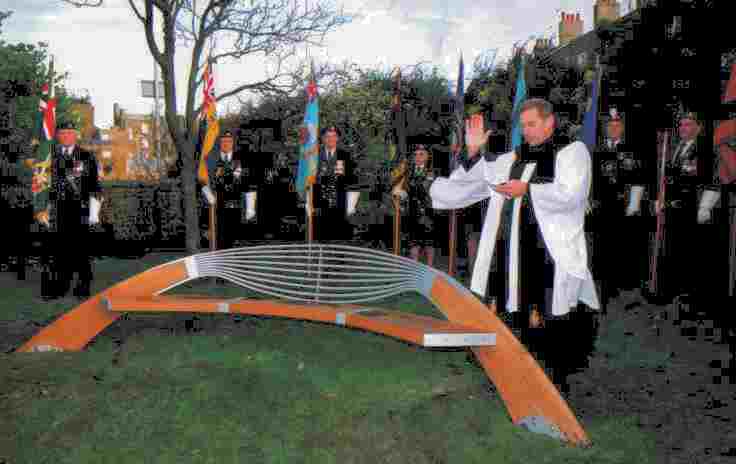 The photograph above shows a Memorial Bench which resides in the Memorial Gardens, Trinity Square, Margate, Kent. It was commissioned in the year 2000 to commemorate and celebrate women in the service of their country. It is placed by the WW1 Memorial, so that older persons wishing to attend the Remembrance Service each November can sit and still be part of the proceedings.
The bench was constructed by Will Glanfield who was responsible for the woodworking and Julian Coode who completed the ironwork; two young artists from Canterbury who were commissioned to produce the piece in collaboration with Thanet District Council and Kent County Council at the request of Canterbury W.R.A.C.
It was paid for by the Arts and Libraries Departments of Margate Council with an additional sum from the Millennium Fund to pay for the plaque. As a small sum of money was left over after the commissioning of the plaque, a tree was also provided behind the bench in order to provide shade, planted by the Head Gardiner Paul Verrall. Additonal funding was provided by the Canterbury Branch of the ATS/WRAC Association, British Legion branches and Thanet District Council.
The dedication service was held on 2 December 2000 and recognition must go to Rosina Lock (ATS Veteran) for her part in the commissioning of this memorial.
| | |
| --- | --- |
| Details of some of Will Glanfield's work can be found at: | |
---
BuzyBee Web Design